Welcome To Hiya Softech,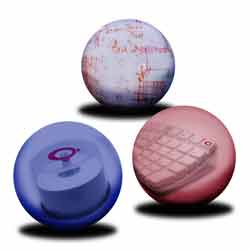 Hiya Softech a Website Development Company has been providing Web Development services for over 6 years. Located in Mumbai, India, Hiya Softech offers a wide range of IT services for Web Designing and Development, Responsive website designing, Logo Design, Brochure Design, Redesign the whole site,Ecommerce website development, Web hosting Services, asp web hosting, SEO Solutions, search engine promotion, web promotion, website promotion at very affordable price for USA, Canada, UK, Austrelia, New Zealand, India, Mumbai.
Discover Hiya Softech, a dynamic and result-driven services company in information technology (IT), that listens to YOUR real business needs first! We at Hiya Softech continuously analyse and look for new ways to make YOUR business run easier, better, faster and cost efficient by means of IT, leaving your competition behind ! We strongly believe in technology as a business enabler when correctly integrated.

To accomplish, we count on a solid project based approach, extensive technical know-how in different areas, top quality results, and experienced people, all together leading towards a flexible and solution-oriented way of work in everything we do : it's in our genes, it's what Hiya Softech stands for.
Hiya Softech commits to deliver high-quality services & products at best prices available on the market, thanks to our direct business model and low cost structure. As a hardware & software independent company, our customers also appreciate our 100% objectivity. Hiya Sofetch is all about customer satisfaction.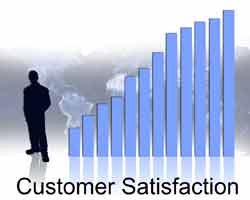 Hiya Softech is where business meets technology, which plays an ever increasing & important role in our lives and in the businesses of today & tomorrow. Only when seamlessly integrated and nicely glued together, technology provides competitive advantages and will boost YOUR business! With the right partnership it often comes down to hiking just a few hills, together we can help YOUR business to get you there or just to stay on top, 7 days a week, 24 hours a day !

Explore our strengths and unique approach and discover why Hiya Softech can contribute to do better business without IT worries.
Website Portfolio
Software Products

AAYAT Software-for Importers
The Ideal Accounting and ERP Software for a Importers Business - AAYAT Software for Importers is designed specifically for Importers and Wholesale Distributors to improve business
Read more..
----------------------------------------
Jewel Soft - Software for Jewellers
The Customized software for all type of jewellers and Traders in jewellers Market.
Read more..
----------------------------------------
AccountSoft - Software for Tradres
AccountSoft is fully customized software for the company undertaking all kind of Trading Services.
Read more..
----------------------------------------


Our Services

Domain Registration Services


A Domain Name (Web address) is the core of your Internet identity, your online brand. Your customers will remember this name and use it to find your Website, products or services.
Read more..
----------------------------------------


Web Hosting Service


Web Hosting, Reseller Web Hosting, Window Web Hosting, ASP web Hosting, Dotnet web Hosting, Reliable Web Hosting, Cheap Web Hosting, Unlimited Web Hosting Read more..
----------------------------------------


Website Development


Web Designing Company, Website Designing, Website Development, Web Development, E- Broucher Designing, Digital Broucher Designing
Read more..
----------------------------------------


Website AMC


Whether there is a simple website or a fully data driven corporate website Annual Maintenance Contract (AMC) is a must for each. Read more..
----------------------------------------


SEO Solution


Search Engine Marketing, Search Engine Promotion, Web Promotion, Website Promtion, SEO Work, Search Engine Optimization, Search Engine Top Ranking,Google Top Ranking, Yahoo Top Ranking, MSN Top Ranking
Read more..